Yuga Labs has appointed a new CEO who previously worked as an executive at Activision Blizzard
Daniel Alegre, who previously served as the president and chief operating officer of gaming company Activision Blizzard, has joined Yuga Labs as its new CEO, the company behind popular NFT collections like Bored Ape Yacht Club and CryptoPunks.
Alegre's appointment comes after he resigned from Activision Blizzard and started his new role on April 1.
Alegre played a significant role in the growth of Activision Blizzard, overseeing several popular gaming franchises such as Candy Crush, Diablo, World of Warcraft, and Call of Duty.
In a tweet, he expressed his excitement for this new chapter in his career.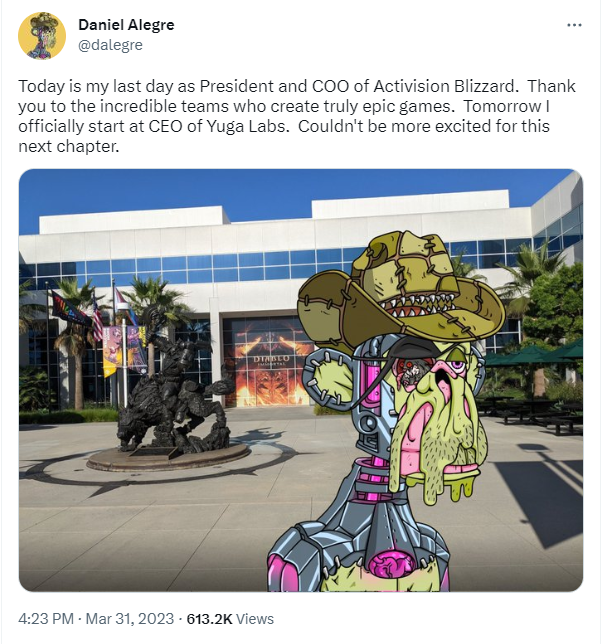 Following support from Binance, the daily trading volume of the TUSD stablecoin has surpassed $1 billion
CoinGecko's data shows a surge in trading with the TrueUSD (TUSD) stablecoin, attributed to Binance's support for the token and its zero-fee discount for buying and selling Bitcoin (BTC).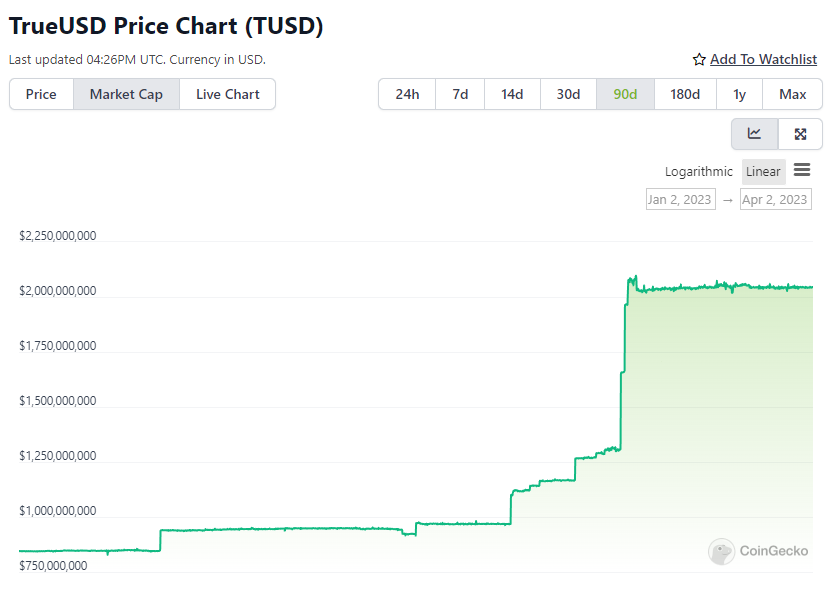 TUSD's daily trading volume exceeded $1 billion for most of Thursday and Friday, a significant increase from earlier this month when it recorded sub-$100 million trading volumes.
The BTC-TUSD pair alone on Binance saw a trading volume of $713 million in the past 24 hours.
Binance chose TUSD as a favored stablecoin trading pair on its platform after regulators ordered BUSD issuer Paxos, based in New York, to stop minting these tokens.
Binance had earlier supported BUSD through a zero-fee trading promotion and excluded rival stablecoins such as TUSD from its platform.
However, following Paxos's directive, Binance reintroduced trading with TUSD in early March, with a zero-fee promotion for the BTC-TUSD pair starting March 22.
This week, the exchange expanded TUSD trading to popular cryptocurrencies such as SOL, OP, MATIC, and XRP.