DEX Merlin and CertiK have announced their intention to provide $2 million in compensation to users who were affected by the rug pull
Decentralized exchange (DEX) Merlin, which is based on ZkSync, has announced plans to collaborate with blockchain audit firm CertiK to compensate users impacted by a rug pull, which resulted in the loss of nearly $2 million in user funds.
According to a representative, CertiK is actively investigating the incident, which is believed to have been caused by rogue developers.
The plan is to initiate a compensation program in collaboration with Merlin to cover the lost funds of affected users.
Although private key privileges are outside the scope of a smart contract audit, CertiK has committed to helping impacted users in this case. The rogue developer is being urged to return 80% of the stolen funds and accept a 20% white-hat bounty.
If negotiations are unsuccessful, CertiK will collaborate with law enforcement authorities to track down the suspected rogue developers who are believed to be based in Europe.
Despite Merlin's claims of an audit by CertiK, the attack still occurred, allegedly due to a rogue developer who had private keys to Merlin's smart contracts and was able to withdraw all liquidity from the protocol.
The incident occurred during a public sale of Merlin's mage (MAGE) tokens, resulting in a loss of over $1.8 million.
The Prime Minister of the Bahamas does not feel remorseful about FTX
During his speech at CoinDesk's Consensus 2023 on Thursday, Prime Minister Philip Davis expressed that the Bahamas remains committed to being a leader in the digital assets industry, despite the failure and alleged fraud of FTX, which was headquartered in the Bahamas at the time of its downfall.
He praised the strength of the country's regulatory framework and rejected the notion that lax regulations in the Bahamas contributed to FTX's alleged fraud going undetected for an extended period.
The prime minister emphasized that the events that led to FTX's collapse had nothing to do with Bahamian laws and refuted any claims to the contrary.
Although he found FTX's collapse disappointing and shocking, he stated that he would not change the past, and he did not believe that he was deceived by former CEO Sam Bankman-Fried.
Davis credited Bankman-Fried for putting the Bahamas on the map and declared that the country's new crypto regulations aim to provide clarity to crypto firms, with the goal of attracting more businesses to the island nation.
The prime minister also emphasized that the Bahamas is open for business in the digital assets sector and is a jurisdiction where investors can confidently invest their resources.
The DAO of PancakeSwap has voted to aggressively reduce the inflation of CAKE tokens
PancakeSwap's decentralized autonomous organization (DAO) is close to completing a community vote that aims to reduce the CAKE block rewards emitted by the protocol.
Nearly 58% of the DAO members have voted in favor of an "aggressive reduction" in CAKE token inflation.
If passed, the proposed version 2.5 "tokenomics" would move CAKE towards a deflationary model by significantly reducing the token rewards paid to traders and stakers by over 68%. Specifically, CAKE emissions on Syrup Pools, PancakeSwap's main liquidity pool on the BNB Smart Chain, would drop by 94%.
The proposal, which has been under consideration since early April, would involve an immediate reduction of CAKE emissions from 6.65 cake per block to 3 cake per block. This would be followed by a gradual reduction of 0.5 cake per block monthly for five months until emissions reach just 0.35 cake per block each month, representing a 94% drop from the current emission rates.
The CAKE tokens are used on PancakeSwap to receive discounts on trading fees and for entering lotteries, purchasing non-fungible tokens, or investing in token offerings.
The high inflation rate of CAKE had been a concern for several PancakeSwap community members as it was deemed unsustainable and did not benefit long-term CAKE holders.
Two options were considered to reduce CAKE rewards, either aggressively or gradually, with both seeking to reduce emissions to 0.35 cake per block in varying amounts of time. 7% of members have voted for a gradual reduction, while nearly 35% of the community's votes are in favor of doing nothing and leaving the emissions as is.
However, reducing block rewards may result in reduced yield for newer stakers, which could eventually lead to lesser capital flowing to PancakeSwap and cause the platform's revenue to drop.
Giddy, a crypto wallet, has secured $6.9 million in funding to advance the adoption of self-custody
Giddy, a startup that offers a crypto wallet, has announced that it has raised $6.9 million in a new funding round. The latest funding has brought the total investment in the company to over $15 million to date. Among the investors in this round were Pelion Venture Partners, Peak Capital Partners, Clarke Capital, and others, including Geremy Mustard, co-creator of Fortnite. Pelion had previously led Giddy's $8 million funding round in 2022.
According to Giddy's press release, the fresh capital raised will be used to further its strategy of promoting crypto adoption among the masses through its "recoverable self-custody smart wallet technology."
After the failure of centralized exchanges such as FTX, self-custody has become increasingly important for users to ensure the safety of their funds.
Square's Jack Dorsey also recently said that the future of crypto lies in self-custody and his company is working on a new digital wallet to enable customers to hold their own Bitcoin.
In Giddy's self-custody wallet, the private key to access a user's funds is divided into shares and encrypted, and then stored across multiple locations controlled by the user. This ensures the safety of the user's private key in case any shares are lost or compromised since multiple shares are required for recovery.
Giddy also claims that its MPC technology allows users to recover their wallets even if they lose a recovery share by following a few simple steps.
The Moonbirds community of NFT Collective Proof is having a 3D world developed for them
NFT collective Proof has teamed up with Mona, a 3D world-building platform, to introduce a new social and virtual world called the "Moonbirds Monaverse" for the Moonbirds community. Mona will provide technical assistance to help Proof expand the virtual world space. The goal of the collaboration is to create community experiences such as live town halls, viewing parties, and art reveals.
During the "100 PROOF" podcast on Thursday, an early preview of the virtual experience was shown.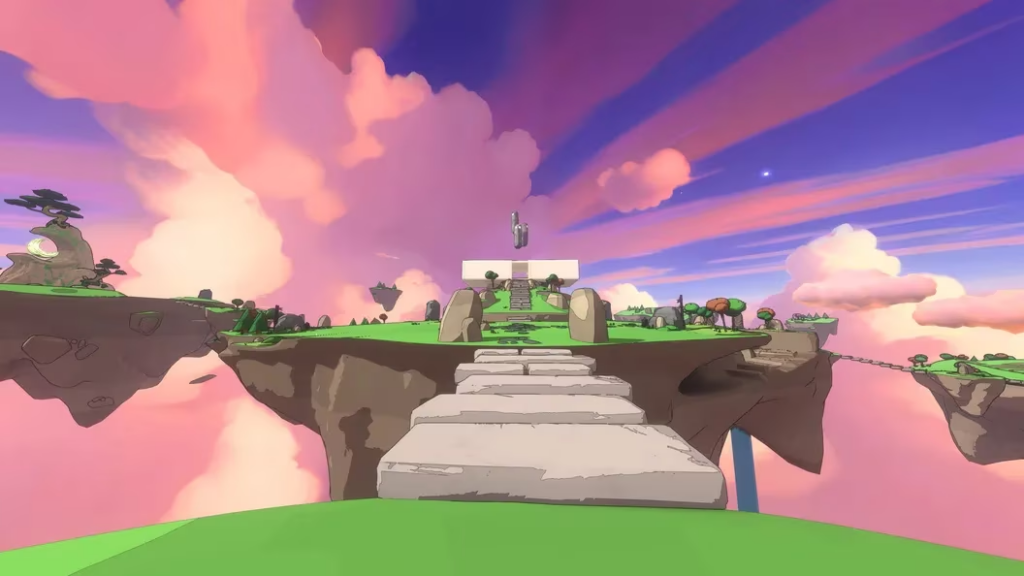 Kevin Rose, co-founder and CEO of Proof stated that they will keep offering unique experiences combining immersive art and technology to their holders.
The Moonbirds collection was launched earlier this month with a lineup of 22 artists including Beeple, Summer Wagner, and Terrell Jones. Proof also signed with United Talent Agency in January to expand its brand beyond its Web3-native community.