The individual who hacked Euler Finance returned 51,000 stolen Ether to the protocol
The person responsible for the $200 million hack of Euler Finance earlier this month has now returned most of the stolen funds to the protocol.
In the last 24 hours, Euler's EUL tokens increased by 25%, largely due to the hacker's return of tokens to the protocol, which could have boosted traders' positive sentiment.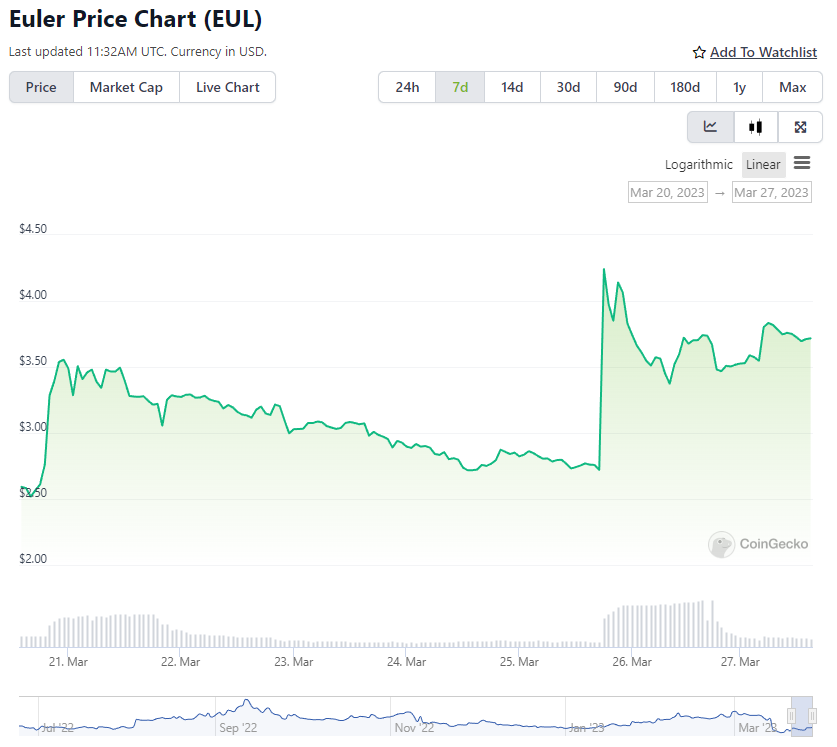 According to Etherscan, over 51,000 Ether, worth approximately $90 million at the time, was returned to the Euler deployer contract.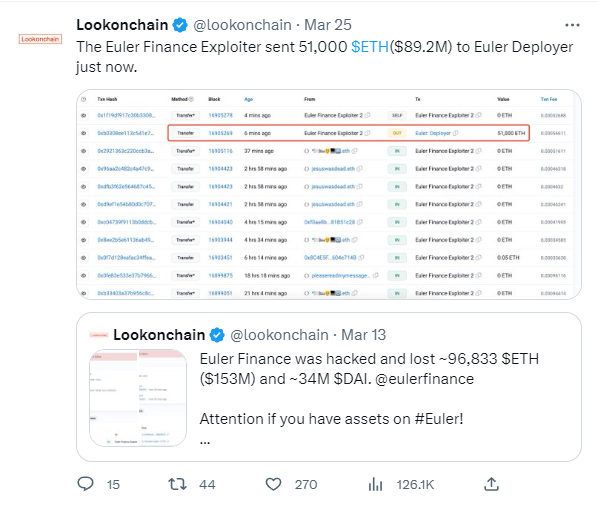 Nonetheless, blockchain data reveals that the hacker carried out various other transactions that transferred tens of millions of DAI stablecoins to a separate wallet.
Matter Labs currently does not have any intentions to conduct an airdrop for the zkSync era
Following the recent announcement that Matter Labs' zkEVM, zkSync Era is available to the public, the company has not revealed any plans for a token airdrop.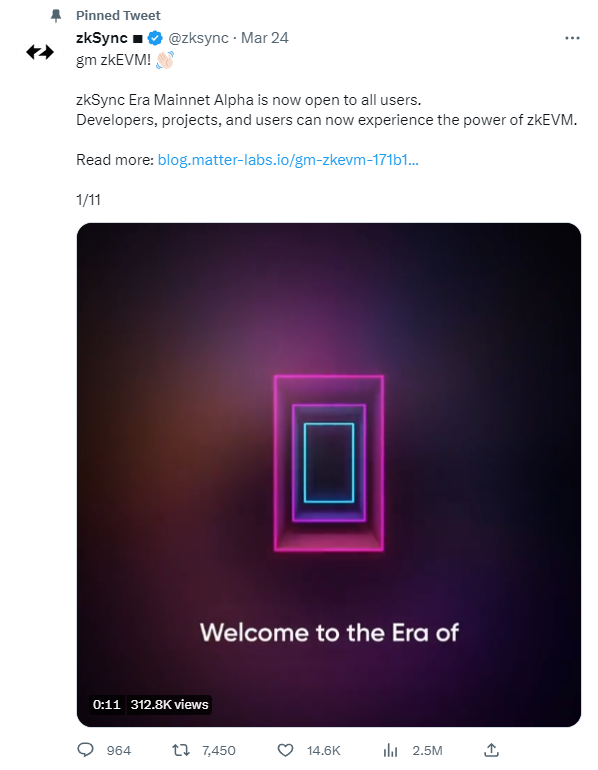 According to Gluchowski, the team is primarily focused on the current launch and advancing the protocol's development.
Decentralizing the network is necessary before a token becomes relevant, but this is still a distant prospect.
Despite this, Crypto Twitter has been flooded with the conjecture that a token might be introduced in the future, urging users to start using the newly launched zkSync Era network to be eligible for any potential rewards.
Animoca Brands, an NFT investor, has reduced the target for its Metaverse Fund to $800M
Animoca Brands, an investor in NFT and gaming, has decreased the target for its metaverse fund by 20% to $800 million, according to Reuters, citing two sources familiar with the situation.
The original target for the fund was $2 billion, which was later reduced to $1 billion in January. Animoca Brands was valued at almost $6 billion after raising $75 million in July, but its market capitalization has dropped below $2 billion in secondary markets, according to two other sources.
The report suggests that the appetite for metaverse-related investment may have declined in recent months, coinciding with the overall slump in the digital asset industry, including the collapse of the FTX cryptocurrency exchange, as well as the failure of crypto-friendly banks Silvergate and Signature.
Animoca Brands commented that the $2 billion amount offered in November was the maximum of the $1 billion-$2 billion range it was pursuing.