Silicon Valley Bank to be acquired by First Citizens
Bloomberg reported on Monday that First Citizens BancShares (FCNCO), a midsize regional bank and parent company of First Citizens Bank, has reached an agreement to purchase Silicon Valley Bank. The announcement came from the Federal Deposit Insurance Corp.
SVB Financial Group, the parent company of Silicon Valley Bank, filed for bankruptcy protection on March 17th.
CFTC has filed a lawsuit against Binance and its CEO Zhao, accusing them of deliberately evading U.S. laws and offering crypto derivatives products without proper registration
On Monday, the U.S. Commodity Futures Trading Commission (CFTC) filed a lawsuit against Binance, accusing the crypto exchange and its founder, Changpeng Zhao, of knowingly offering unregistered crypto derivatives products in the U.S. against federal law.
The suit, filed in the U.S. District Court for the Northern District of Illinois, alleges that Binance operated a derivatives trading operation in the U.S. for cryptocurrencies such as Bitcoin (BTC), Ether (ETH), Litecoin (LTC), Tether (USDT), and Binance USD (BUSD) without proper registration.
The CFTC is charging Binance with violating several laws, including offering futures transactions, illegal off-exchange commodity options, and failing to implement proper know-your-customer and anti-money laundering processes.
The news caused a temporary dip in bitcoin's price and a drop in Binance's exchange token BNB, according to reports.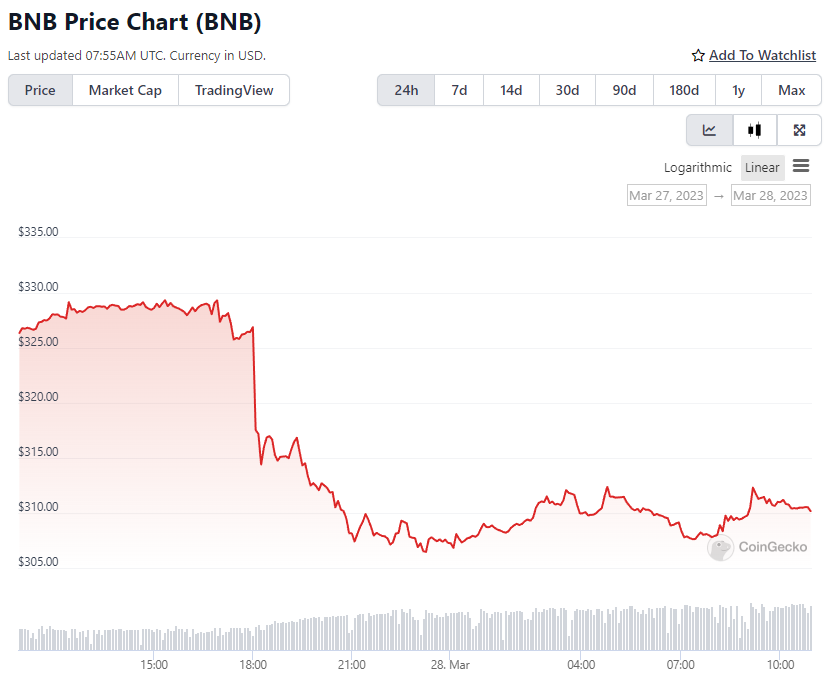 The CFTC accused Binance of deliberately obscuring the ownership, control, and location of the Binance platform through a maze of corporate entities. CFTC Chief Counsel Gretchen Lowe called Binance's actions "willful evasion of U.S. law," citing internal chats and emails.
MicroStrategy has purchased additional Bitcoin after paying off a loan to Silvergate Bank
On Friday, MicroStrategy, a software company co-founded by crypto advocate Michael Saylor and known for holding a large amount of bitcoin (BTC), prepaid the remaining principal on its $205 million loan from now-defunct Silvergate Bank.
The company also revealed that it purchased an additional 6,455 bitcoins for around $150 million in the past five weeks.

MicroStrategy's loan payoff amounted to $161 million and resulted in the return of 34,619 bitcoins held as collateral to the company's custody.
The loan was initially taken out in March of last year.
With the recent acquisition of more bitcoins, MicroStrategy's holdings now amount to 138,955 bitcoins, purchased at an average price of $29,817 per coin, and worth around $3.88 billion at current bitcoin prices.
The G-7 is planning to advocate for stricter global regulations on cryptocurrencies
According to officials familiar with the matter, the Group of Seven (G-7) industrialized nations plan to strengthen global regulations on cryptocurrencies, focusing on improving transparency in businesses and protecting consumers.
The G-7 discussions regarding crypto regulation are set to accelerate in the lead-up to a mid-May meeting of finance ministers and central bankers from the member countries.
Japanese Prime Minister Fumio Kishida will host this year's G-7 summit in Hiroshima, during which the leaders are expected to declare their joint intentions for tougher crypto policies.
Japan already has some of the strictest regulations on cryptocurrencies, with FTX Japan customers being among the first to receive their funds back after a failed crypto exchange.
Yuga Labs and Gucci have formed a multi-year partnership
On Monday, fashion brand Gucci announced its collaboration with Yuga Labs, a non-fungible-token issuer that created the Bored Ape Yacht Club NFT collection, to bring luxury digital fashion into the metaverse.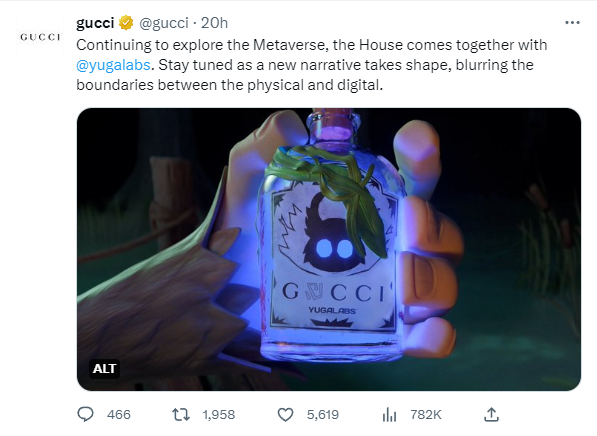 The partnership, which spans multiple years, will focus on exploring joint opportunities between Web3 fashion and entertainment within Yuga Labs' Otherside metaverse and its 10KTF collection.
Gucci stated in a tweet that a new narrative is taking shape that blurs the boundaries between the physical and digital.
This news follows Yuga Labs' return to The Otherside, a gamified experience that brings together the company's various projects, including Bored Apes, CryptoPunks, and Meebits.