Beaxy, a crypto exchange, was forced to shut down following a lawsuit filed against it by the SEC
Beaxy, a cryptocurrency trading platform, has announced its closure after being charged by the US Securities and Exchange Commission (SEC) with running an unregistered exchange and brokerage.
The founder of the company, Artak Hamazaspyan, was also accused of misappropriating $900,000 for personal use, including gambling.
The SEC further noted that Beaxy Digital Ltd. illegally raised $8 million through the offering of unregistered security with its BXY token.
Windy Inc. took over the platform in 2019 after the founder misused funds, but managers Nicholas Murphy and Randolph Bay Abbott continued to operate the platform for trading crypto assets that were offered and sold as securities.
As a result, the SEC has accused them of violating securities law by running an unregistered exchange, broker, and clearing agency. Although the platform was described as defunct in another SEC case last year, it had been maintained until recently.
Beaxy posted on its website that it was suspending operations due to the uncertain regulatory environment surrounding its business.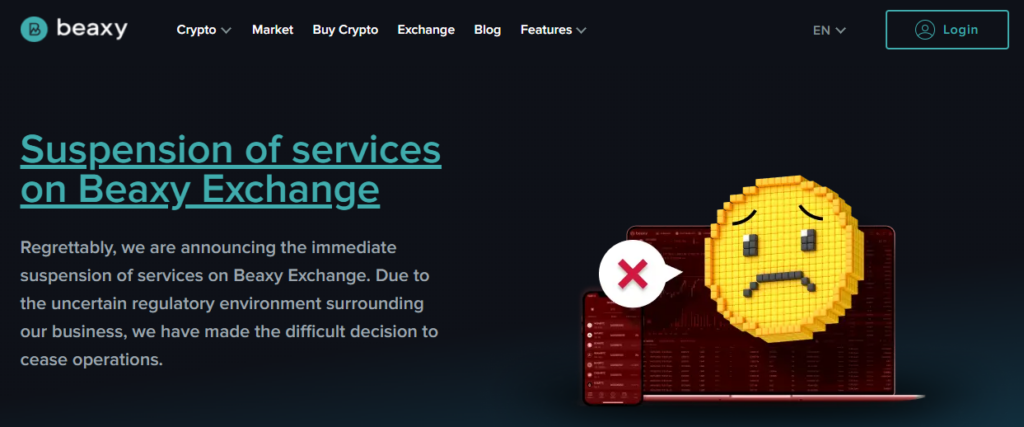 Customers of the exchange have been given 24 hours to withdraw their assets after all user orders are canceled and balances are verified and are encouraged to do so within 30 days, according to the SEC.
Binance allegedly hid its connections to China for an extended period, even after the cryptocurrency crackdown of 2017
Documents obtained by the Financial Times allegedly reveal that Binance CEO Changpeng "CZ" Zhao and other senior executives have hidden the cryptocurrency exchange's connections to China for years.
The newspaper's report, published on March 29, suggests that Binance had substantial ties to China that persisted even after the country's ban on cryptocurrency in 2017.
The exchange is said to have maintained a presence in China, including an office that was still operational as of the end of 2019, as well as a Chinese bank, used to pay employees.
After the Financial Times report, a spokesperson for Binance stated that the company has no operations or technology, including servers or data, located in China.
The spokesperson denied the allegations made in the report and stated that the Chinese government has no access to Binance's data, except where the company is responding to lawful and legitimate law enforcement requests.
Despite the $8.9 million exploit of Safemoon LP, the CEO has confirmed that the SFM tokens have not been compromised and remain secure
On Wednesday, an exploit was carried out by attackers who manipulated a defective feature on Safemoon's smart contracts, draining almost $9 million worth of tokens from the Safemoon token liquidity pool.
The attacker was able to steal billions of SFM tokens that were locked on the LP in a single transaction, as shown by blockchain data.
Liquidity pools are used to facilitate decentralized trading, lending, and borrowing between users without the need for third parties.
Following the exploit, Safemoon's SFM tokens declined by over 40% during early Asian hours before slightly recovering.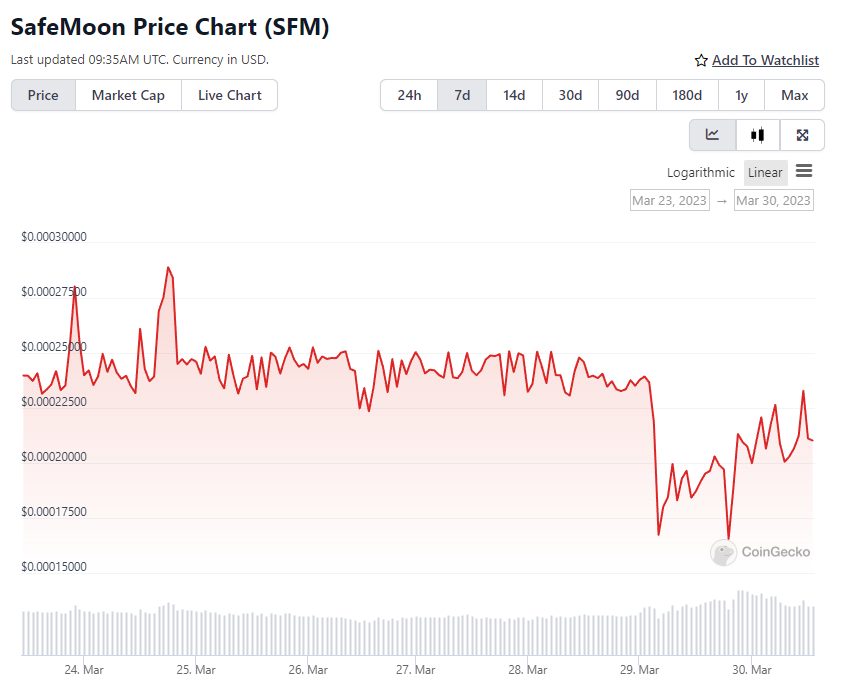 The developers confirmed that their LP had been compromised and are taking immediate action to address the issue.
Safemoon's CEO, John Karony, stated that the exploit was linked to a single LP on the BNB Chain, while some developers believe that a defective burn feature on Safemoon's smart contracts may have played a significant role in the exploit.