Disney has terminated the employment of its team working on the Metaverse
As part of its cost-cutting and business streamlining efforts, Disney is letting go of 7,000 employees, including 50 members of its metaverse team, as reported by The Wall Street Journal.
Disney had started working on its metaverse strategy in mid-2022 and had chosen Polygon as its blockchain platform. In September of that year, the company advertised for an in-house counsel with specialized knowledge of NFTs, DeFi, blockchain, and the metaverse. However, a year later, Disney's plans for the metaverse were still uncertain, according to the WSJ.
The CEO of Binance, Zhao, has described the CFTC's lawsuit as a lack of complete information on the facts
Changpeng Zhao, the CEO of Binance, wrote in a blog post that the lawsuit filed against the company earlier lacked complete information on many issues alleged in the complaint.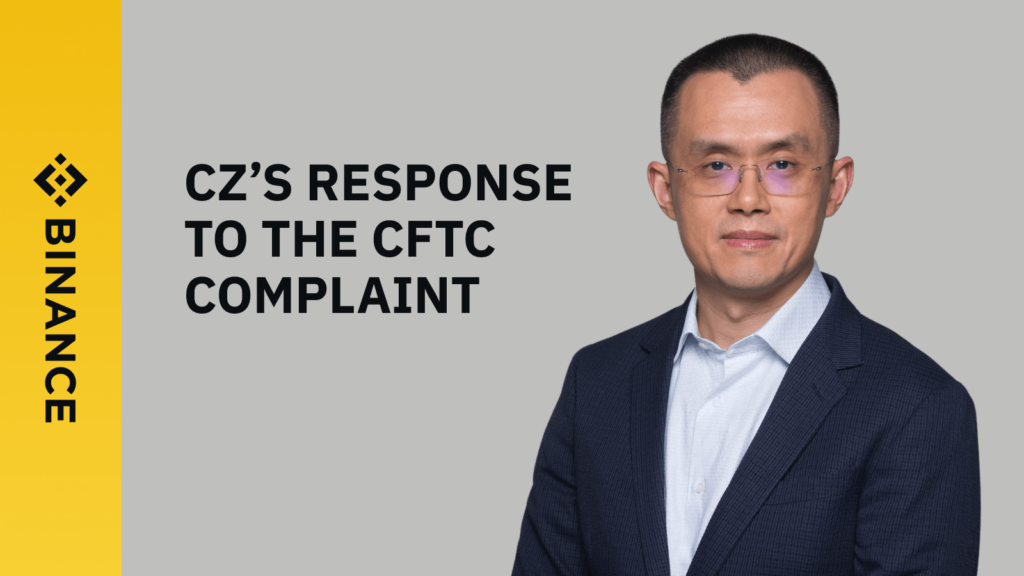 He expressed disappointment and surprise at the allegations made in the complaint.
Zhao emphasized Binance's compliance technology and its know-your-customer program, adding that the exchange had a compliance team of 750 people, many with prior law enforcement and regulatory agency experience, and was licensed and registered in 16 countries.
Zhao also mentioned Binance's policy prohibiting employees from trading coins within 90 days of their recent purchases and from trading in futures.
The aim of this policy is to prevent employees from actively trading.
The chief of the U.S Commodity Futures Trading Commission, Behnam, has reiterated that Ether is considered a commodity
During a congressional hearing, U.S Commodity Futures Trading Commission (CFTC) Chairman, Rostin Behnam, reiterated his belief that Ether is a commodity, a statement that differs from what the Securities and Exchange Commission (SEC) has said.
The CFTC has filed a lawsuit against Binance for illegally trading several tokens, including Ether, which they consider a commodity.
Behnam believes that since Ether is listed on CFTC exchanges, they have a regulatory relationship with both the derivatives market and the underlying market.
Behnam's belief is driving the case against Binance and could lead to regulatory scrutiny for other platforms trading Bitcoin and Ether.
SEC Chair Gary Gensler, on the other hand, argues that proof-of-stake tokens, including Ether, should be registered and regulated by his agency.
However, Gensler has yet to take any enforcement actions or win court cases to confirm this.
The expected transition of the NFT collection Y00ts from Solana to Polygon has been executed
Y00ts, a popular NFT project, has begun migrating from Solana to Polygon to expedite transaction times and lower network fees.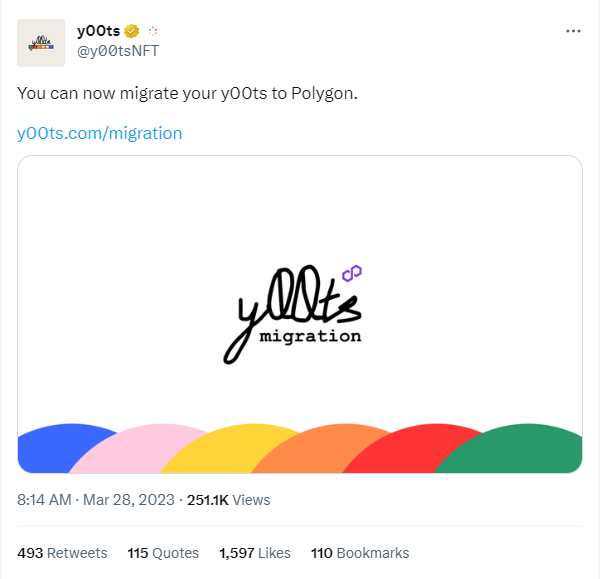 The move was officially announced in December and supported by a $3 million grant from Polygon.
The migration involves a cross-chain bridge to move the 15,000-edition generative art collection to Polygon.
Existing holders can migrate their NFTs by visiting the y00ts website and connecting their wallets.
To encourage migration, the network fees are waived for the first 24 hours, and staking is free with $5 USDC per Y00t listed on NFT marketplace Magic Eden.
Those who fail to migrate their NFTs by April 3 will be subject to a 33.3% "Paper Hands Bridge Tax."
Nearly 10,000 y00ts have already been moved over to Polygon, and the floor price of the collection is approximately $3,200.