CryptoGPT, a blockchain company that specializes in AI, has secured a funding round worth $10 million at a valuation of $250 million
CryptoGPT, a blockchain platform that utilizes a Zero-Knowledge (ZK) Layer 2 blockchain and focuses on AI, has raised $10 million in a Series A funding round.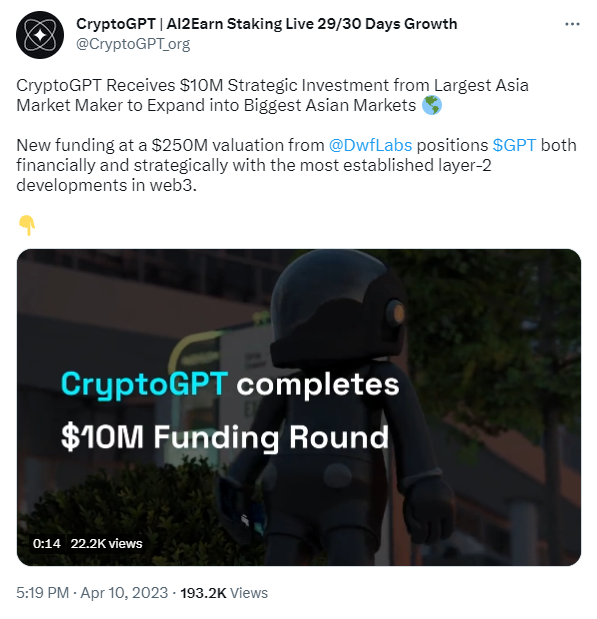 The round was led by DWF Labs, a market maker that has been active in crypto investments during the bear market.
The company now has a $250 million valuation, according to a statement.
CryptoGPT has recently launched "Alex," a Web3-focused AI assistant, and is working on developing its ZK rollup layer 2 blockchain, as well as a data-to-AI engine that collects and encrypts data for commercial use.
Instead of using ZK technology for payments, CryptoGPT uses it for private data transfers.
The funds raised will be used to expand its developer team and its presence in the Asian markets.
CryptoGPT aims to allow users to monetize their data across various industries, including fitness, dating, gaming, and education.
The company also plans to introduce non-fungible tokens (NFT) that store the owner's activity data.
Although there is skepticism about the long-term viability of AI-focused cryptocurrencies, CryptoGPT's native token GPT has a market cap of over $12 million as of writing, according to data from CoinGecko.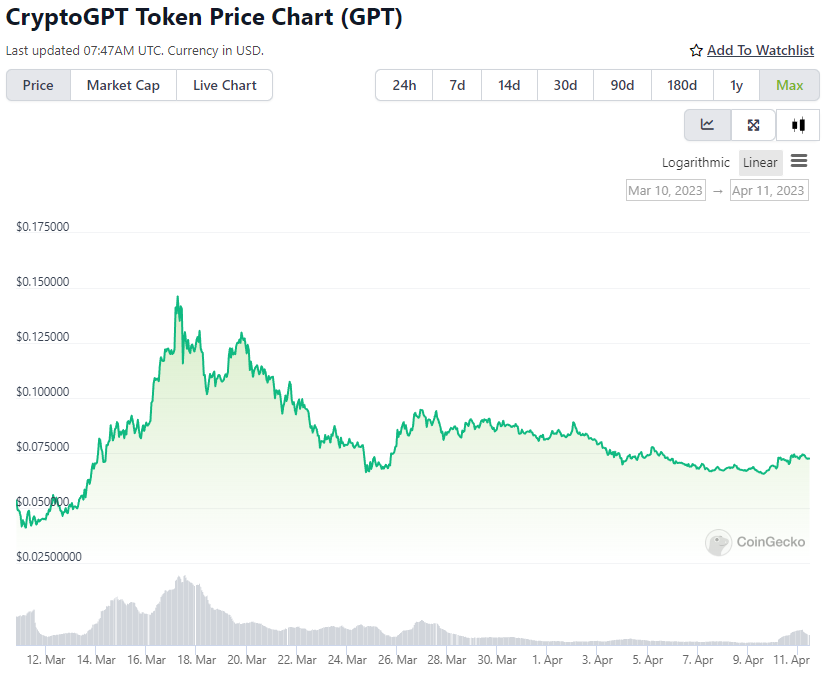 The Euler Finance community is considering a plan to return the money recovered from a $200 million hack
The community behind Euler Finance, a decentralized finance (DeFi) lending protocol that experienced a $200 million hack in March, will soon vote on how to distribute recovered funds to users.
Co-founder Doug Hoyte submitted a proposal five days ago that aims to let Euler users redeem their capital as soon as possible.
The Euler Foundation, Euler Labs, and external advisers have deemed this approach as the optimum one.
According to the proposal in Euler's governance forum, the recovered funds total over 95,556 ether (ETH) and 43 million of the DAI stablecoin, while unrecovered funds include 1,100 ETH sent to Tornado Cash and 100 ETH sent to an address associated with the Lazarus Group, a hacker group allegedly tied to North Korea.

If approved, Euler will calculate users' asset and liability values using prices at the time the protocol was disabled following the hack.
The blockchain explorer Etherscan has adjusted its settings to exclude possible scams
On Monday, Etherscan announced on Twitter that it has reconfigured its default settings for blockchain viewing to protect users from a common phishing scam.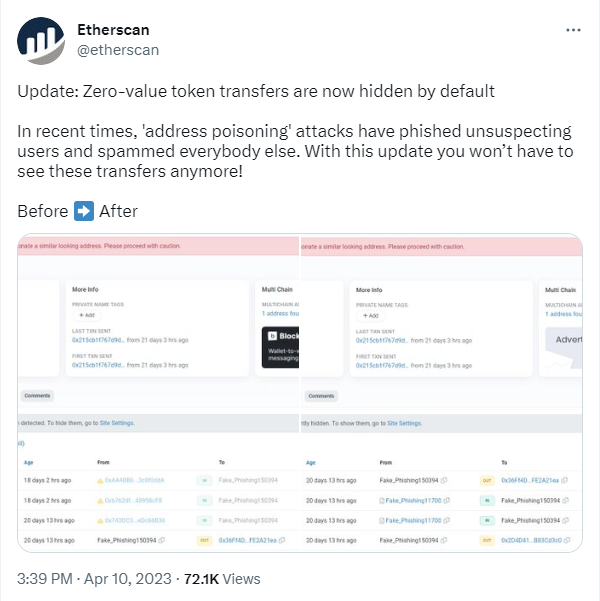 Etherscan will now conceal displays of zero-value token transfers on its website by default, in order to prevent users from falling victim to "address poisoning" attacks.
These hacks involve sending tokens of very little value to a user's wallet address to trick them into sending tokens to a scam address.
Etherscan stated that address poisoning attacks have recently become a problem and that preventing such attacks in a neutral and scalable manner is a never-ending cat-and-mouse game.
According to Coinbase, zero-value token transfers have resulted in the loss of $19 million from victims' wallets between late November 2022 and February 13, 2023.
Users who wish to view zero-value token transfers may disable the feature in the website's settings.
The NFT Collective Proof has unveiled a new collection featuring the artwork of Beeple and several other artists
Proof, a non-fungible token (NFT) collective, is launching a new digital art collection named "Moonbirds: Diamond Exhibition".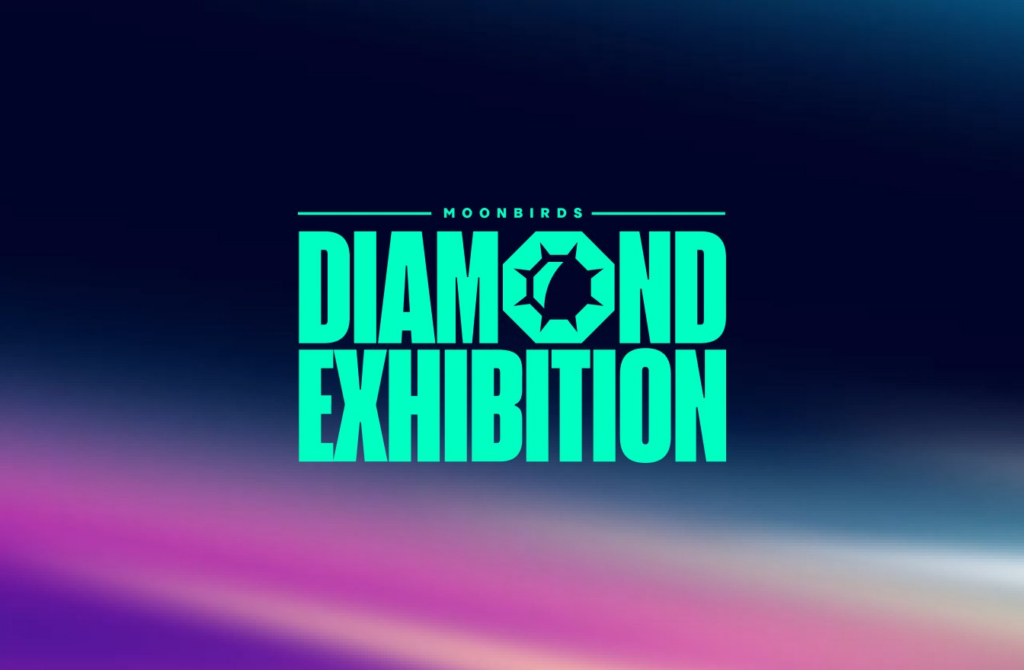 The collection includes 10,000 pieces of artwork created by 22 artists, including Beeple, Summer Wagner, and Terrell Jones. The release of the collection is scheduled for April 27 and will be available exclusively to Moonbirds holders who have achieved "Diamond Nest" status by staking their NFTs. The launch will also coincide with two live events, including Beeple's LIVE Everyday party at NFT NYC this week, followed by a physical gallery showing of the collection's artwork later this month.
In January, Proof signed with United Talent Agency to expand its brand beyond its Web3-native community. It also released its Grails III collection that same month, featuring artwork from notable digital creators like generative artist Matt Kane, All Seeing Seneca, and Josie Bellini, founder of the NFT collection Cyber Brokers.
However, Proof faced challenges due to the crypto bear market.
In February, the company announced the cancellation of its annual Proof of Conference event, citing issues with sales data, sponsors, and community feedback.
It was also affected by the collapse of the crypto-friendly Silicon Valley Bank, as the company had some funds invested in the bank.
Nevertheless, Proof assured its holders that it would remain "financially and operationally" secure.