The Sushi DEX Approval Contract was maliciously taken advantage of, resulting in a loss of $3.3 million
On Sunday, developers of the decentralized finance (DeFi) protocol Sushi's exchange services confirmed in a tweet that a smart contract had been exploited.
The exploit involved the 'RouterProcessor2' contract, which is responsible for trade routing on the SushiSwap exchange.
The security firm PeckShield flagged a bug related to approvals in the RouterProcessor2 contract, which resulted in a loss of over $3.3 million.
This loss was apparently incurred by a single user, @0xsifu, who is a well-known trader on Crypto Twitter.
According to DeFiLlama developer @0xngmi, the exploit only impacted users who had approved Sushiswap contracts in the past four days.

To ensure security, SushiSwap head developer Jared Grey advised users to revoke permissions for all contracts on SushiSwap. The Sushi team is also working with security teams to address the issue.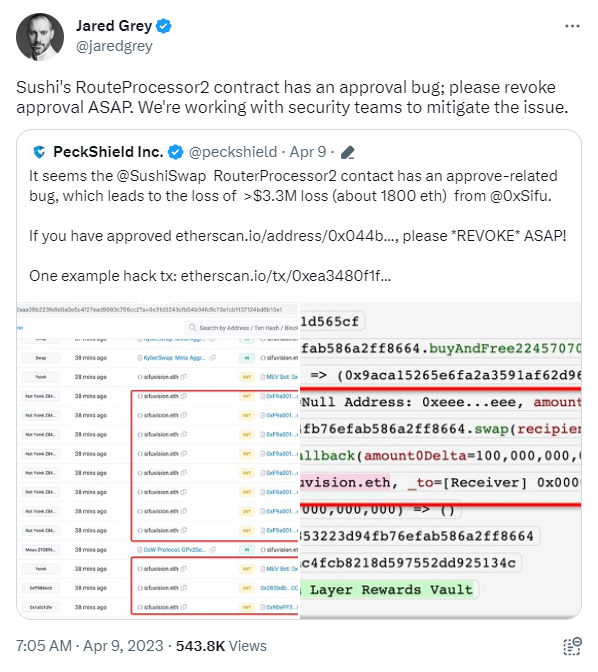 The Bank of England is aiming to create a team of 30 individuals to work on its digital currency project
According to the Sunday Times, the Bank of England is planning to create a team of up to 30 individuals to develop a central bank digital currency (CBDC).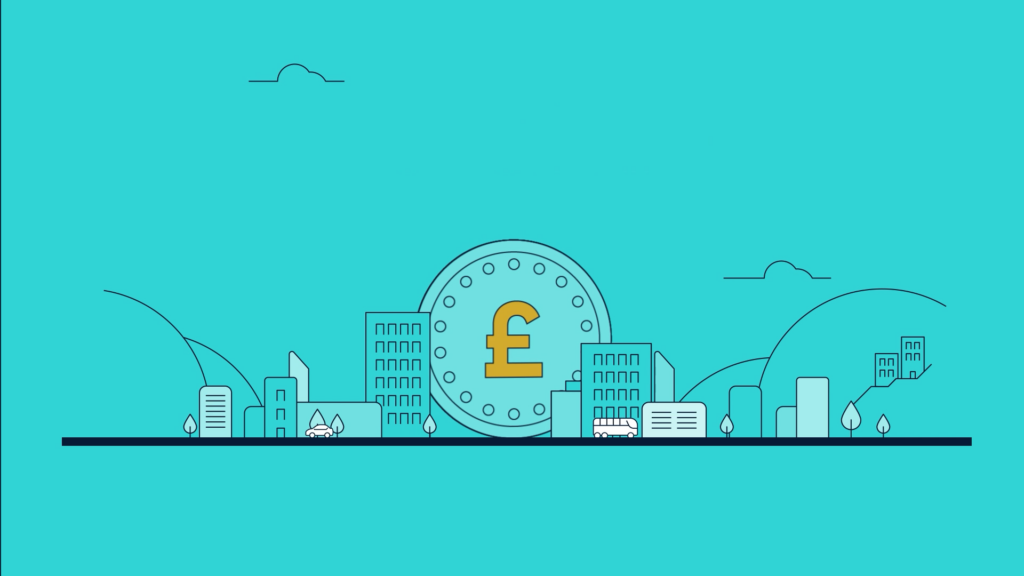 In February, the central bank and finance ministry of the UK announced that they were conducting further research and development on a digital version of the pound sterling, and invited the public to give their opinions on the plans.
Though the media has referred to the project as "Britcoin", the bank is less enthusiastic about the name, stating that no decision has been made regarding whether a digital pound would use distributed ledger technology.
The bank's careers page lists roles for a Digital Pound Security Architect and Digital Pound Solutions Architect, both of which were added at the end of the previous month, and pay up to £80,000 ($99,000) in salary.
In January, the Treasury advertised for a Head of Central Bank Digital Currency.
Ian Taylor, a board adviser for the trade association CryptoUK, commented that "a team of 30 seems like quite a significant resource to focus on the digital pound", which demonstrates the project's impact and the bank's commitment to it.