The value of Dogecoin declines following Elon Musk's decision to discontinue the use of its dog logo on Twitter
The use of Dogecoin's mascot as its logo on Twitter has been discontinued, causing a decline in the cryptocurrency's value.
As a result of this change, the value of DOGE dropped by 7.3% and reached a low of 8.5 cents.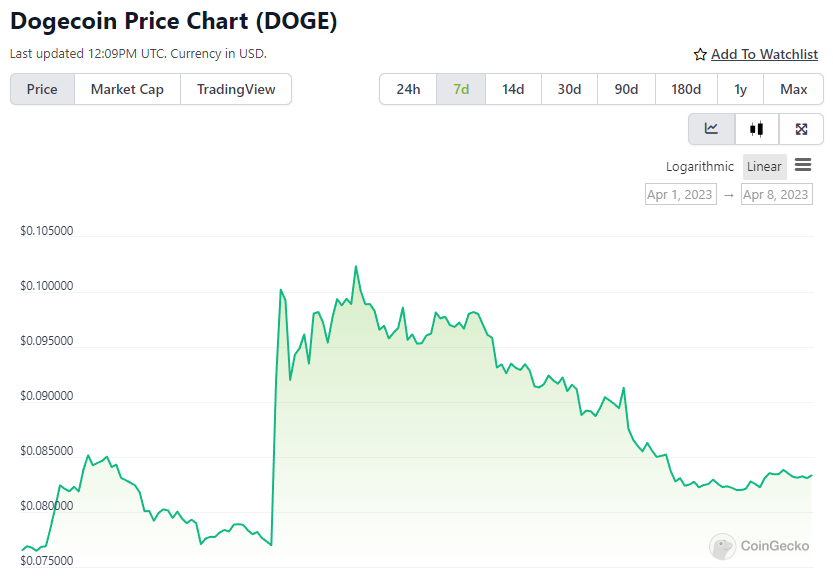 On April 3, DOGE experienced a surge in value, rising to 10.5 cents when Elon Musk's social media company suddenly switched from the iconic blue bird to the Shiba Inu associated with Dogecoin.
dYdX has suspended its services in the Canadian market
On Friday, dYdX, a cryptocurrency derivatives exchange, announced its decision to leave the Canadian market.
The exchange has ceased to onboard new Canadian users since 17:00 UTC, although current Canadian users will have full access to the platform for the next seven days.
However, on April 14, they will only be allowed to exit their positions and withdraw their capital as the exchange will be moving to "close-only mode".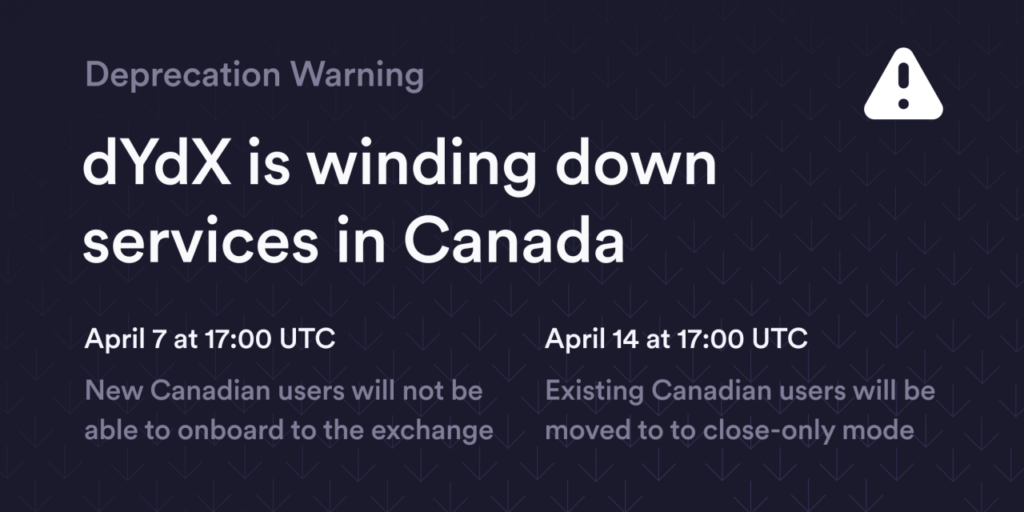 .dYdX's withdrawal from the Canadian market occurred about a month and a half after the Canadian Securities Administrators issued new regulations requiring crypto exchanges and trading platforms to comply with "enhanced investor protection commitments".
dYdX expressed hope for a change in the regulatory climate in Canada that would allow them to resume services in the country in the future, as stated in a blog post.
At the time of writing, the dYdX token was valued at $2.45, a decrease of about 5.4% over the past 24 hours.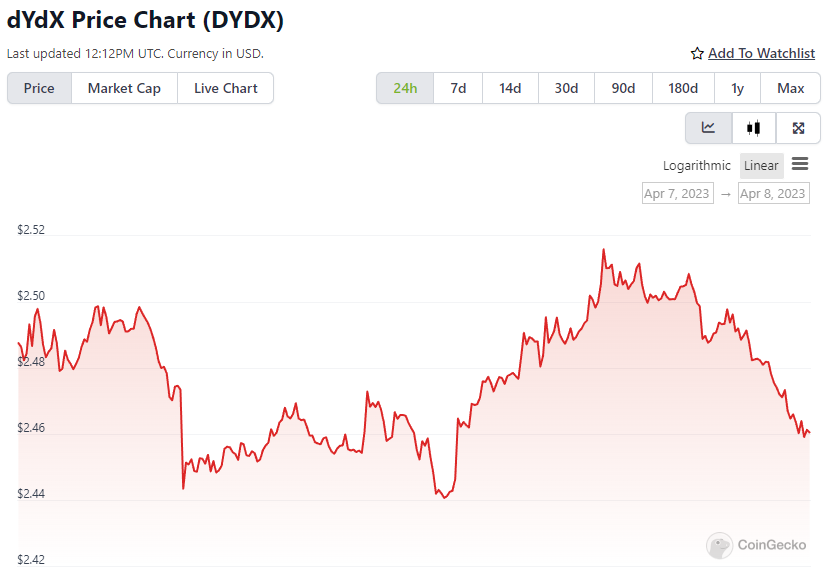 The leader of Thailand's opposition party pledges to distribute $300 worth of cryptocurrency through an airdrop if they become the next Prime Minister
Srettha Thavisin, a real estate tycoon and candidate for the Prime Minister of Thailand, has promised to distribute 10,000 Thai Baht (approximately $300) in digital currency to every citizen if his party, Pheu Thai, wins the upcoming general election in May.
According to the Bangkok Post, Thavisin intends to introduce an economic stimulus package in the form of a "digital currency" that resembles a basic-income scheme. Thavisin hopes that this measure will provide some relief to the Thai people who are burdened with some of the highest household debts in the region. Thavisin criticized the current government for providing small money handouts, which he believes is not the right way to stimulate economic growth.
The spokesperson for Pheu Thai did not immediately respond to a request for comment via Twitter regarding which tokens would be used for the airdrop.
The Bank of Thailand, the country's central bank, declared Thai baht stablecoins to be illegal earlier this year.
The Bangkok Post quoted a minister in the prime minister's office, Thanakorn Wangboonkongchana, as saying that the airdrop proposal could have "major implications" for the country's financial system as a whole.