The price of Aptos surged by 7% following a tweet from Elon Musk
In under a minute on Friday, Aptos (APT) experienced a surge of 7.4% following a tweet from Elon Musk, the CEO of Twitter, which read "AI APT OTT!"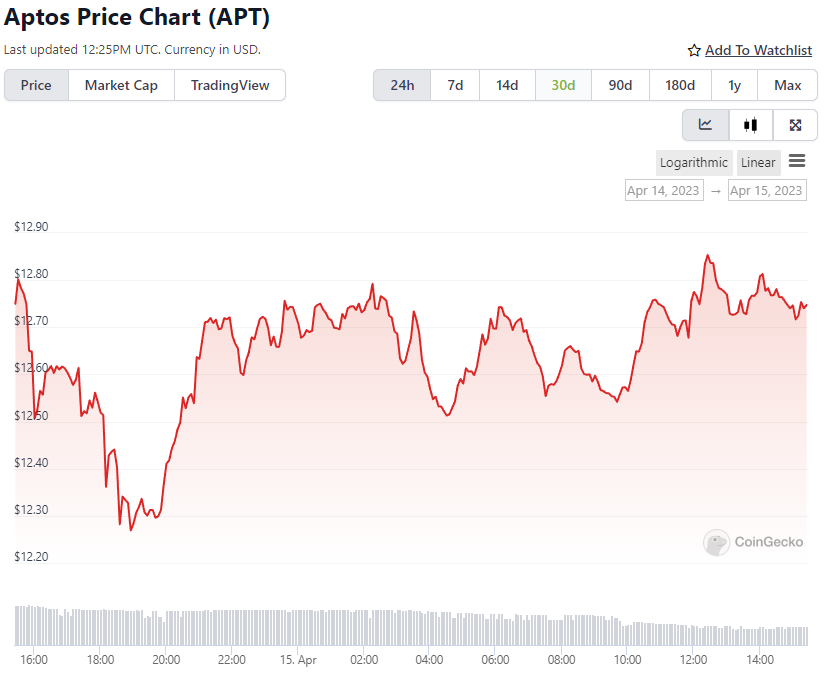 However, it is worth noting that in this context, "APT" stood for Advanced Persistent Threats and not the Aptos token. After Musk deleted the tweet an hour later, APT retraced the entire increase.
This is not the first instance where Elon Musk or his affiliated companies have affected the cryptocurrency markets.
Recently, Twitter changed its logo to the Shina Inu dog, the mascot of dogecoin, resulting in a 35% surge in the meme coin.
However, the logo was eventually switched back.
Despite the retracement, Aptos, the native token of the Aptos blockchain, is currently up by 8.2% in the last 24 hours, along with gains seen across much of the altcoin market following the successful Shanghai upgrade of Ethereum.
Bitrue, a crypto exchange, has suffered a hack resulting in the loss of $23 million worth of Ether, Shiba Inu, and other tokens
Bitrue, a crypto exchange based in Singapore, announced via Twitter that hackers had stolen $23 million from one of its wallets on April 14, 2023.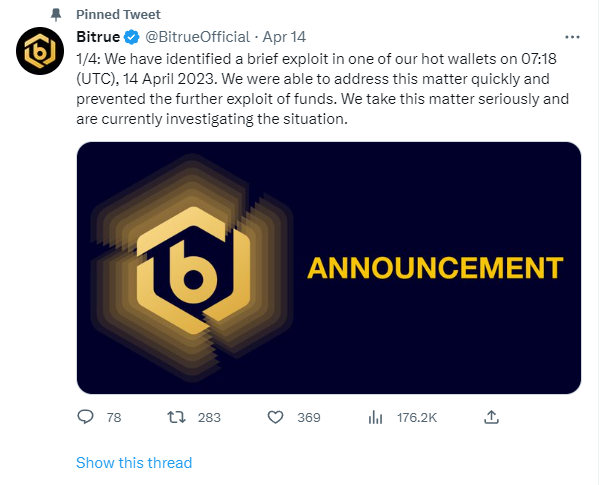 The exchange did not disclose how the attack occurred, but it confirmed that it had identified a vulnerability in one of its hot wallets and promptly addressed the issue to prevent further loss of funds.
The hackers were able to withdraw several tokens, including ETH, QNT, GALA, SHIB, HOT, and MATIC.
Bitrue stated that the compromised wallet contained less than 5% of its total reserves, and the remaining wallet was not affected.
As a precautionary measure, the exchange has temporarily suspended all withdrawals, which it plans to resume on April 18.
Bitrue assured its users that it would compensate all affected parties fully.
The exchange is a significant player in the crypto market, with an average daily trading volume of over $1 billion, with bitcoin and ether being among the most-traded token pairs, according to CoinGecko data.
The amount of locked value in the Ethereum Layer 2 Network zkSync Era has surged to almost $250 million
Investors searching for promising projects on up-and-coming networks have poured over $245 million into zkSync Era, a scaling blockchain built on top of the Ethereum network, within just three weeks of its launch.
L2Beat data indicates that more than 70,000 ETH, $81 million in USDC stablecoin, and $8 million in MUTE tokens have been locked on the network since its launch on March 22.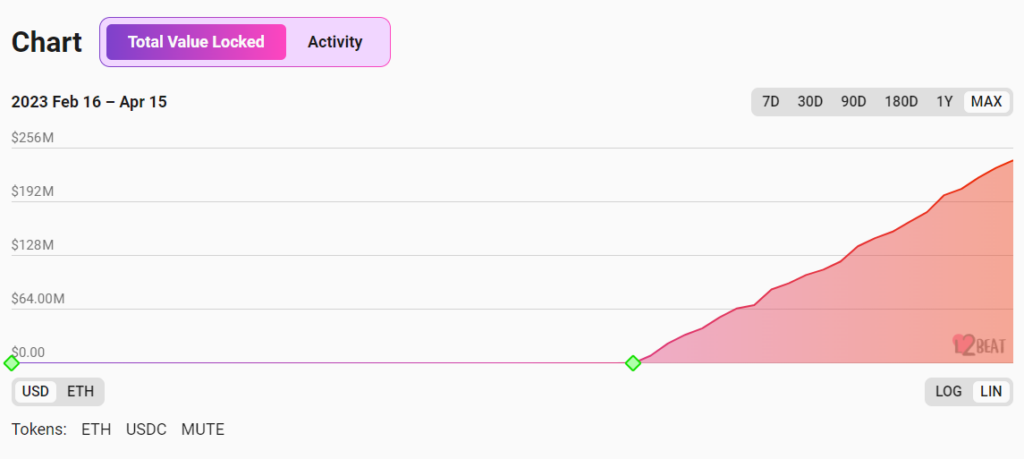 The locked value is spread among various zkSync-based projects, primarily used for buying ecosystem tokens and providing liquidity to exchanges on the network. Syncswap, Velocore, and Mute are the top three services in terms of total value locked, with $64 million, $25 million, and $15 million, respectively.
By providing liquidity or executing trades on these platforms, users can earn up to 80% in annualized rewards, potentially contributing to value accrual for tokens like MUTE, which is issued by the Mute DEX.
According to data, on-chain derivatives trading has not yet caught up among Era users. Onchain Trade, a derivatives DEX built on Era, holds just over $2 million in TVL and has seen zero volumes for futures in the past 24 hours.
However, spot trading on the DEX has generated $600,000 in volume.
The network has conducted more than 7 million transactions since its launch, with the capacity to process 3.5 transactions per second. ZkSync is named after ZK-rollups, which are a scaling system based on zero-knowledge proofs.